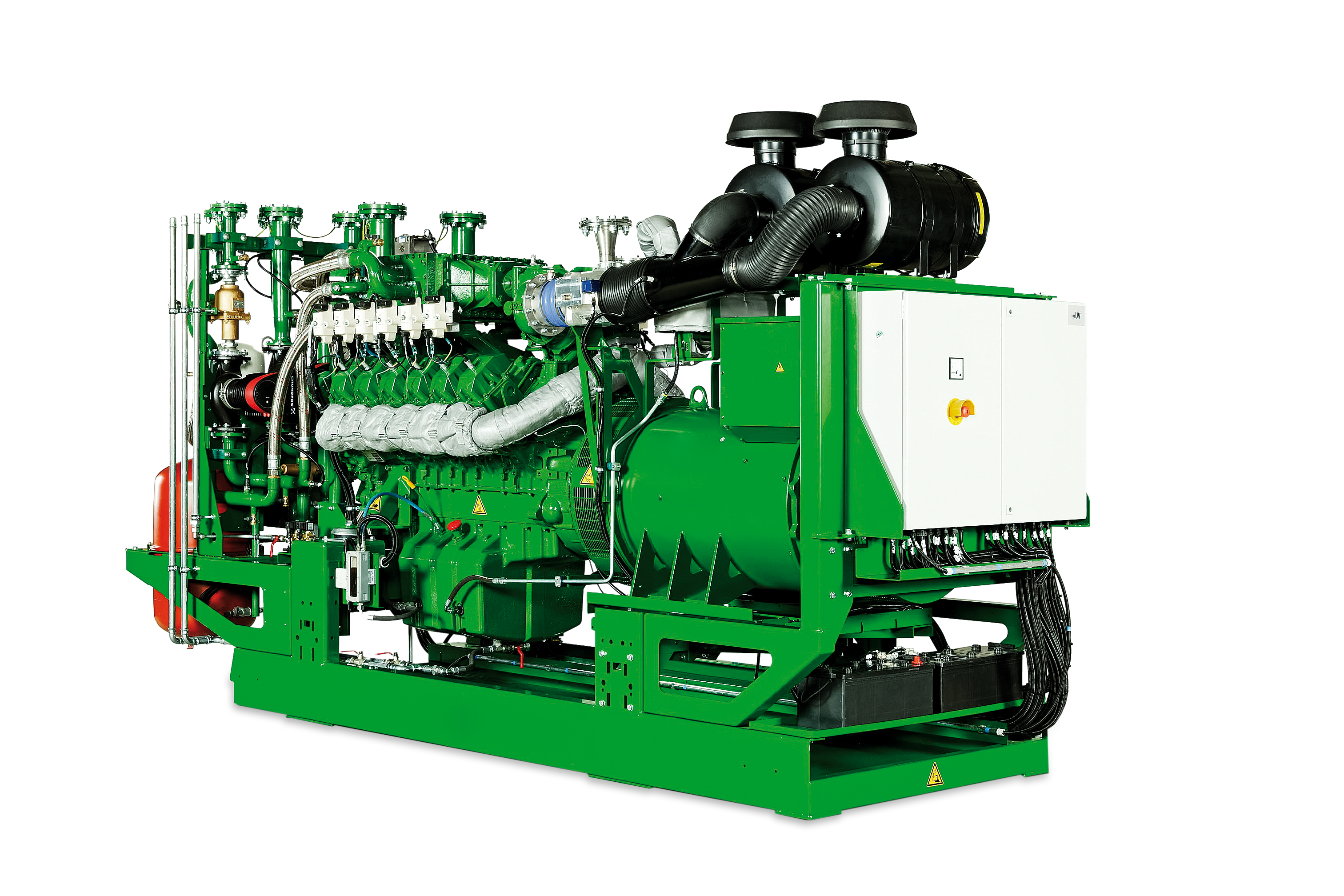 Built for big tasks.
avus
300 - 1,555 kW
The avus is a highly-efficient 2G power plant for high electrical power consumption that is used in larger industrial projects or for supplying microgrids.
The modular built systems include all components and are easy to install.
Interconnection of multiple units allows for higher electrical output. A Master Control system enables synchronization and load sharing up to 5 modules.
Efficient running mode and operation times due to excellent engine quality.
Technical Details
Propane
Type
Output
Efficiency
electrical
thermal
electrical
thermal
total
agenitor 412
300 kW
1,163 MBTU
37.5 %
42.6 %
80.1 %
avus 600c
372 kW
1,695 MBTU
37.2 %
50.6 %
87.8 %
avus 800c
498 kW
2,224 MBTU
37.3 %
50.9 %
88.2 %
avus 1200c
996 kW
3,681 MBTU
41.3 %
44.8 %
86.1 %
avus 1500c
1,255 kW
4,749 MBTU
40.7 %
45.2 %
85.9 %
avus 2000c
1,555 kW
5,797 MBTU
41.0 %
44.8 %
85.8 %
Small, profitable & quiet
g-box
50 - 60 kW
The g-box is 2G's profitable small power plant with an electrical output of up to 60 kW. The connection-ready module includes a control cabinet with PLC controller. While the powerful unit works extremely efficient, the low noise output makes it suitable for various applications like hotels, offices or residential buildings.
Connection-ready for easy integration
Compact design requires minimal space for installation
Super-silent and fully enclosed compact module (max 55 dB(A) at a distance of 3 ft)
Very economical – highest thermal efficiencies through condensing technology
Completely water-cooled – no need for costly installation of air ducts
High availability, reliability and low-maintenance
Island mode/black start capable
Runs on Natural Gas and now Propane as well
Containerized Solutions
2G power plants can be installed in various ways – depending on local conditions and the requirements for sound insulation. They can therefore be incorporated in existing buildings or heating systems or can be set up separately in a container or engine room. With the appropriate sound insulation package, noise emission can be as low as 35 dB (A) at a distance of 10 m.