2G Energy Inc., a subsidiary of 2G Energy AG in Germany, is a renowned CHP cogeneration specialist offering best-in-class cogeneration systems for natural gas, biogas, landfill gas, syngas, and hydrogen in the 50 to 2,500 kW power range. 2G Energy is both an engine manufacturer and a complete CHP system packager of both their own engines as well as a select few engine partners.
2G Energy offers the most efficient and reliable energy solutions because of our highly engineered modular design and focuses on making the highest quality product with outstanding service. With over 8,500 systems installed worldwide, our customers confirm the quality and performance of 2G products are the backbones of our international success.
The US headquarters is located in St. Augustine, FL, with regional offices in Puerto Rico and California. Additionally, North America is home to another subsidiary located in Ontario, Canada. There are service technicians located throughout strategic locations in the United States and Canada.
What does 2G stand for?
The name 2G originates from the names of our two company founders Christian Grotholt and Ludger Gausling. Over the years, however, the company's name more and more reflected the nature of the products sold: 2G - the dual generation of energy: electricity and heat.
About the 2G Energy AG
Founded in 1995, 2G Energietechnik GmbH, is listed as a publicly-traded company on the Entry Standard of the German Stock Exchange. The stock was originally launched with the name "2G Bio-Energietechnik AG" and a focus on the manufacturing of biogas cogeneration plants. The strategic position has changed since then to now include a focus on the growing natural gas sector. To reflect this, the company changed its name to 2G Energy AG in 2011.
With 10 subsidiaries represented in 6 countries and over 580 employees worldwide, 2G Energy AG is a financially strong corporation with a focus on future growth.
Our Associations
2G Energy Inc. is part of a national framework of federal agencies and associations for the power generation industry. Our goal is to be part of the energy sector's transformation to decentralized power by sharing our extensive knowledge about sustainable energy and stable power supply.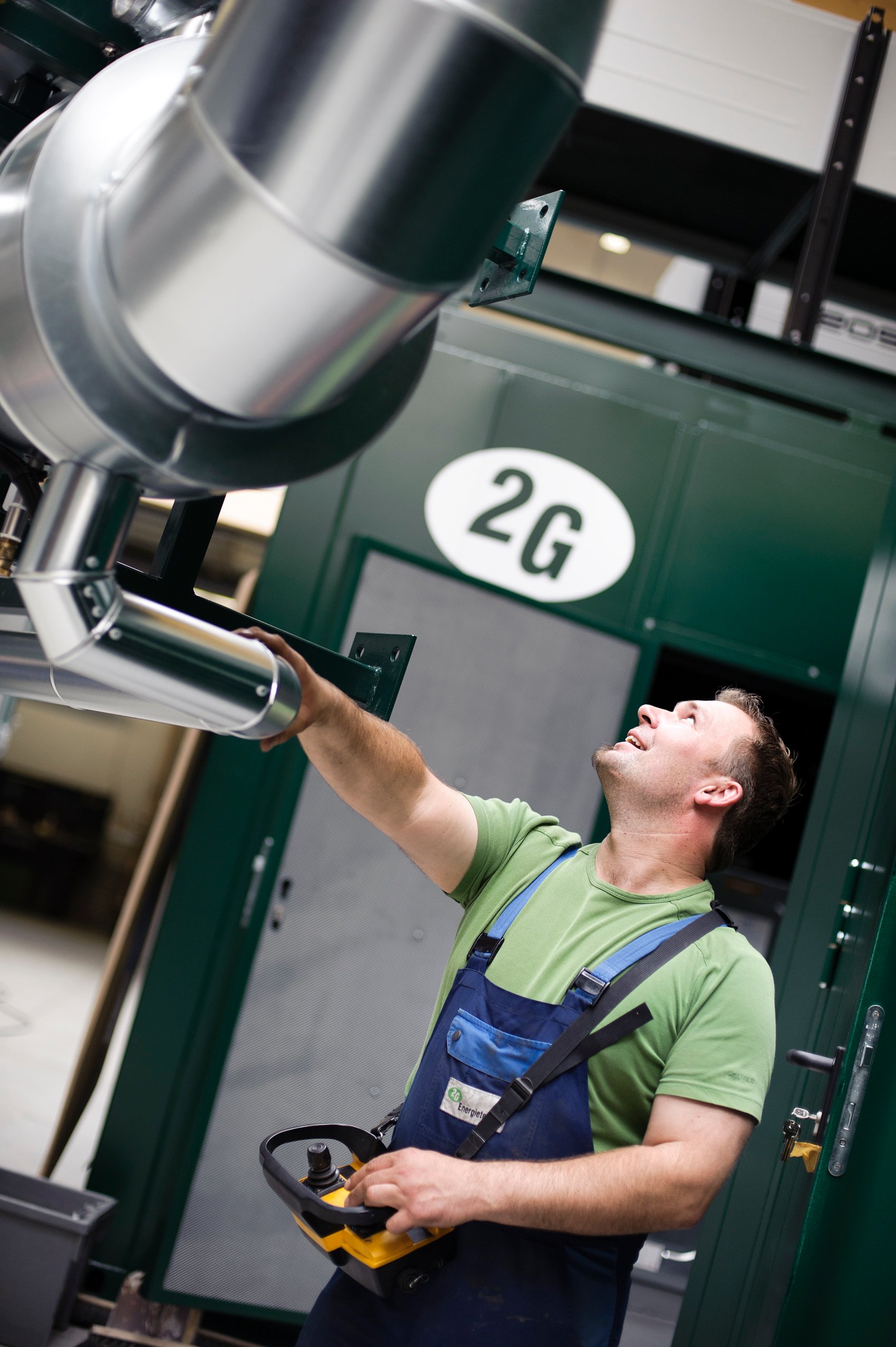 2G Energy is the global leader in combined heat and power (CHP) systems. Our projects range from 60kW to 20MW. We offer our own proprietary combustion engine line with low fuel consumption, high availability, and optimized maintenance intervals. 2G has installed thousands CHP plants worldwide and supports our projects with best-in-class service and support.
With the world's first commercial 100% H2 capable system, we are experts in renewable and alternative fuels. 2G CHP can run on a wide range of gas types including hydrogen, propane, natural gas (LNG/CNG/RNG), biogas , landfill gas, and syngas, to name a few.
Founded in 1995, and is publicly traded

7,500+ CHP systems

Located in more than 55 countries worldwide

>50% of engines run on carbon-neutral/negative and renewable Fuels

Innovative R&D, finance, and service capabilities