Hospitals and Care Facilities
CHP is an excellent energy resource for hospitals as it can provide all of a hospital's energy services efficiently and indefinitely during grid outages. In addition, CHP helps hospitals reduce costs and meet sustainability, reliability, and emissions reduction goals. CHP can provide a hospital's entire energy supply year-round. Often, a hospital's electricity and heating, cooling, or steam needs come from separate power systems. CHP combines those systems to create a more efficient, cost-effective facility.
Benefits of CHP at Hospitals:
Resilience
Efficiency
Cost Saving
Emissions Reducing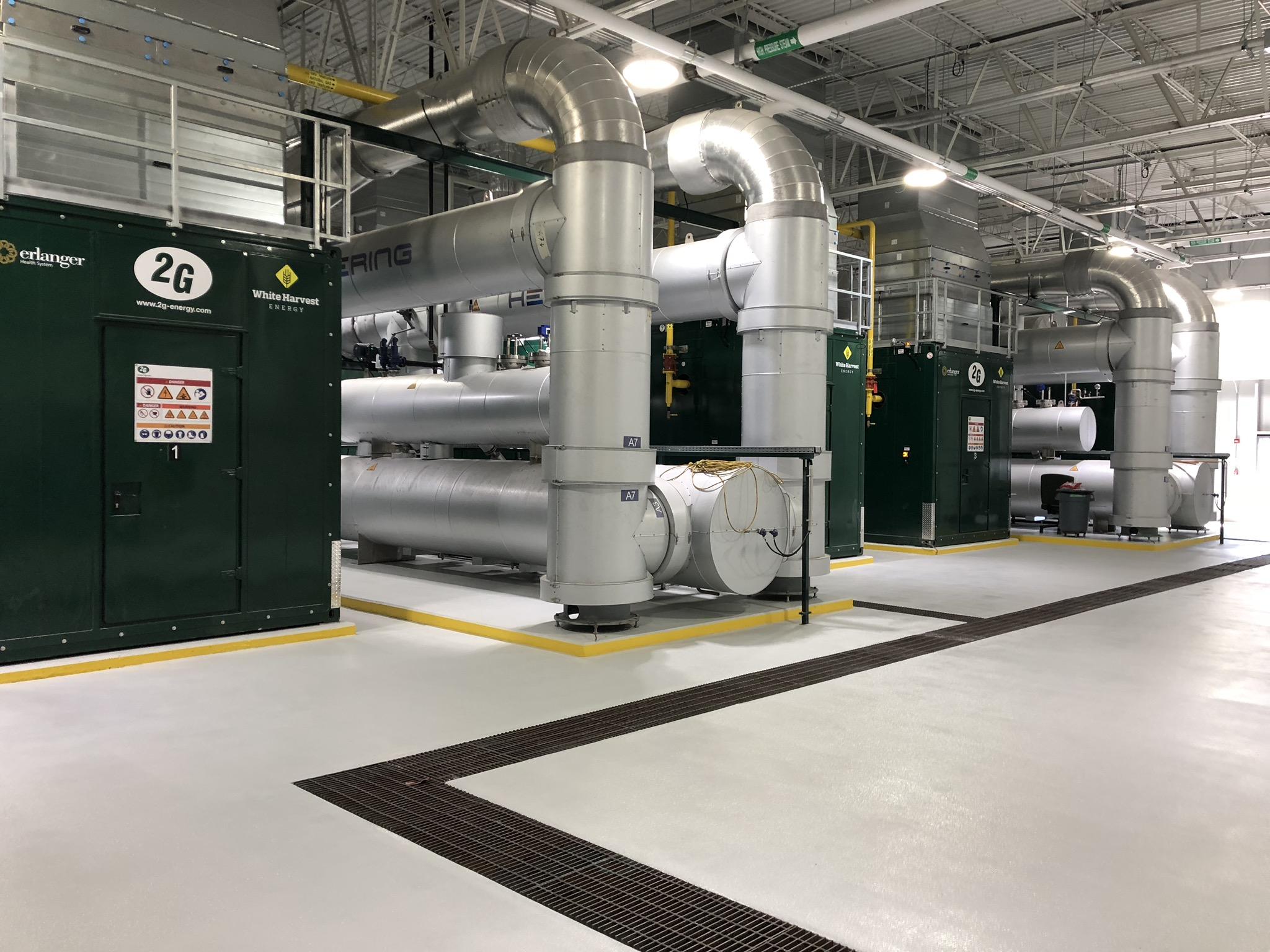 ---
Huron Lodge - Windsor, Ontario
Huron Lodge is a state-of-the-art long-term care facility that opened in 2007. A 177,000 square foot building with living areas, common areas, and numerous building amenities. At Huron Lodge, large volumes of water have to be heated for bathing and cooking and the thermostat is set pretty high to keep residents comfortable.
Using natural gas, the CHP produces electricity and the thermal energy is captured to heat the building and water.
Through the use of CHP, The Huron Lodge system will save over $200,000 annually on heating and electricity costs.
Erlanger Baroness Hospital - Chattanooga, TN
This is a non-profit academic teaching center affiliated with the University of Tennessee's College of Medicine. Erlanger is also the area's primary trauma center, a Level-One Trauma Center for adults, and the only provider of tertiary care in the tri-state area.
---